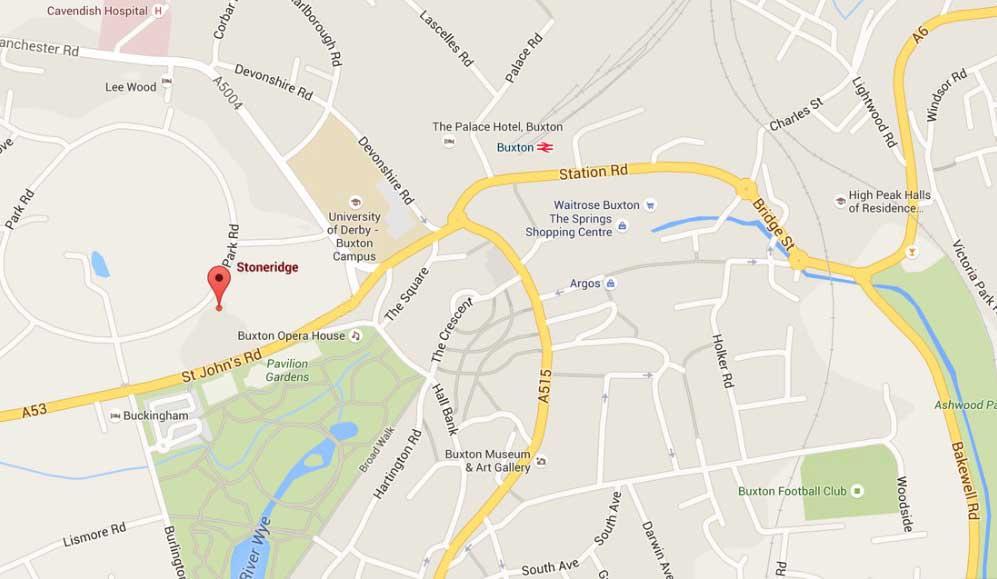 Stoneridge Holiday Cottage, 9 Park Road, Buxton, Derbyshire, SK17 6SG.
Stoneridge Holiday Cottage is situated on a safe, quiet road across from Buxton tennis courts, bowling green and cricket field.
The picturesque Pavilion Gardens, famous Opera House, town centre and train station are only a 5-10 minute stroll, making it the perfect, tranquil, yet central location.
If you have any questions please don't hesitate to call us on 01298 26120 or email us